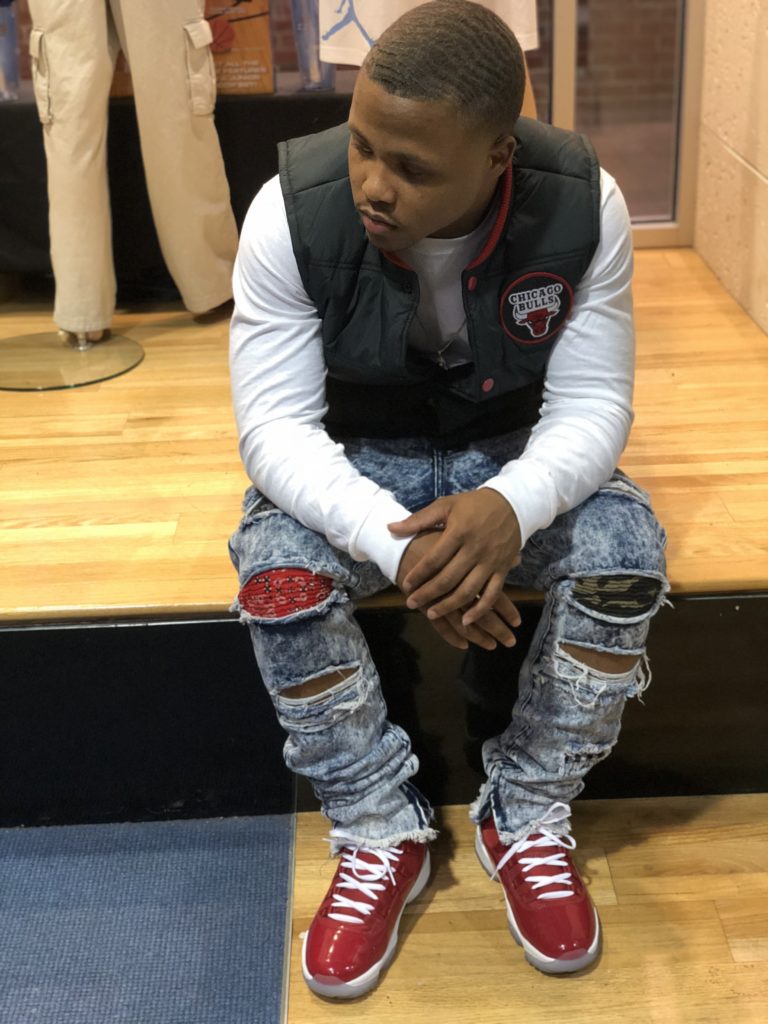 Young King embraces role of motivator and
applies life lessons to new music
VICKSBURG, MS – When Adam Reed was first getting into music, he spent a lot of time in the studio with his mentor, Black Indian. He was an artist who had been in the industry for many years and took a liking to the talented young Reed. And as the young artist was developing his own unique style and trying to find a voice that was original and would stand out in a crowded music industry, Black Indian would frequently encourage him by saying things like, "You a king for real, and you need to start acting like it."
The encouragement was so frequent that it turned into a nickname for the budding artist – one that is today his stage name and the foundation for which he approaches all of his work: Young King.
"it's a name that's all about how I want to be perceived," he said. 'I'm just feeling like a king and I want my music to motivate and inspire other people, like a good king does. It's about feeling highly of yourself and being secure in your person and feeling like a king at all times."
This idea is certainly one that's represented in his music, but it's also something that shows through in his lifestyle, as well. His desire is to demonstrate the ability and passion to create things with excellence – he puts more effort and thought into his songs, he said, than most people. Often what starts as an idea in his head takes many days of thoughtfulness and writing and editing and perfecting to become a fully formed song.
"I'm always walking away and coming back to lyrics because I always feel like there's something else I can add to it," he said. "I wait for my songs. I like for the music to come to me. I don't want to force it. Though I can listen to a beat and know in the first five or 10 seconds if it's a beat I'm going to use or not. The beat will always lay the foundation, and I just have to go with the music from there."
Young King recently dropped a project on Spinrilla called "Almost Famous." It's a mixtape with eight songs that Young King said displays a flow that is "amazing." The feedback he's received for the project has been positive, which is to be expected considering it's a mixtape that features high-energy club bangers alongside mellow tracks that most people can relate to from a day-to- day, life struggle point of view.
But it's not enough to just create music that people can relate to, Young King said. He wants his music to go above and beyond and to transcend to a level that will be inspiring millions of people worldwide for many years.
"I'm trying to change the world and the culture," he said. "My music is bigger than just me. What I'm doing, I'm doing for a lot of people. When people hear my music I want them to be inspired and motivated to do better in their lives. I want them to strive for whatever they want out of life. Not everybody gets a chance to beat the odds, so when you do make the most of it."
To listen to Young King's music, or to follow him on social media, please visit:
https://m.soundcloud.com/yungkingad
https://m.facebook.com/officialYoungKingMusic/
https://www.instagram.com/youngkingad/
https://mobile.twitter.com/youngkingad