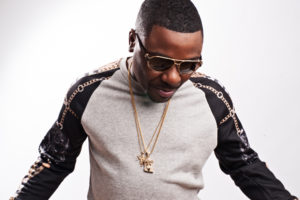 Chicago-born rapper shows off more mature sound with
new project, 'A1 FishScale II'
CHICAGO, IL – When Jay Stonez dropped his first mixtape, "A1 FishScale," a couple of years ago, it was a project that he considered to be an homage to his hometown of Chicago, Illinois. Growing up on the south side of Chicago in the notorious Englewood area, Stonez has seen and experienced a lot. As he developed his rap talent over the years, he embraced the sound and style of Chicago hip-hop, and he poured that influence into that mixtape. To date, the album has sold more than 15,000 units in Chicago alone.
"It spread throughout the city and caught the attention of DTP/Def Jam recording artist and Chi-town native Shawnna," Stonez said. "She was so impressed with my level of talent and swagger that she immediately signed me to be her hype-man and took me out on the road with her as she toured the country."
After getting that experience under his belt, Stonez is ready to showcase all that he has learned and poured into his new music. Today he is dropping the follow-up album to that project, and is appropriately labeling it "A1 FishScale II." A more mature and robust album than its predecessor, "A1 FishScale II" is a continuation of the themes of Chicago hip-hop with hard-hitting lyrics and a pounding backbeat that will have listeners all over the country banging their heads. In the past he has collaborated with artists such as 2 Chainz, The Game, Hitmaka (formerly known as Yung Berg), Tink, and Dreezy. And on this project in particular he has a feature with Tink on a song called "No Love," as well as another feature with Dreezy on a song called "Attention!"
"I think my time in the industry has shown my potential to succeed in the rap industry," he said. "I have an innovative style, and my meticulous word play appeals to countless artists and DJs around the world. Everybody in the industry today gets colored in right now, but I don't have that. I have lyrics. I don't do simple music. I don't have hooks doing the same thing over and over. I pretty much put some thought into my music. And I have a trap, hip-hop and R&B sound."
He's come quite a ways from his days on the streets selling drugs. He remembers being younger and hanging out in the park, freestyling with other artists like Hitmaka, and in many ways he says he's still doing that, albeit at a higher level.
"My dream is to be a household name some day," Stonez said. "I want to get my name out there and be stamped officially as an artist. I want to try to uplift some people to stick to their dreams and don't stop, because anything is possible. And when it comes to my music, I want to create sounds that people can ride to or smoke to or vibe to or party to or just feel good. I make music that encompasses all of those things."
To listen to Jay Stonez's music or to follow him on social media, please visit the following links:
https://www.instagram.com/stonez__/
https://twitter.com/Jay_Stonez 
https://www.facebook.com/JayStonez/
http://artistecard.com/JayStonez
https://soundcloud.com/jay-stonez
http://www.vevo.com/artist/jay-stonez
https://m.youtube.com/watch?v=nP-Por4hETM
https://itunes.apple.com/us/album/a1-fishscale- ii/1287592041