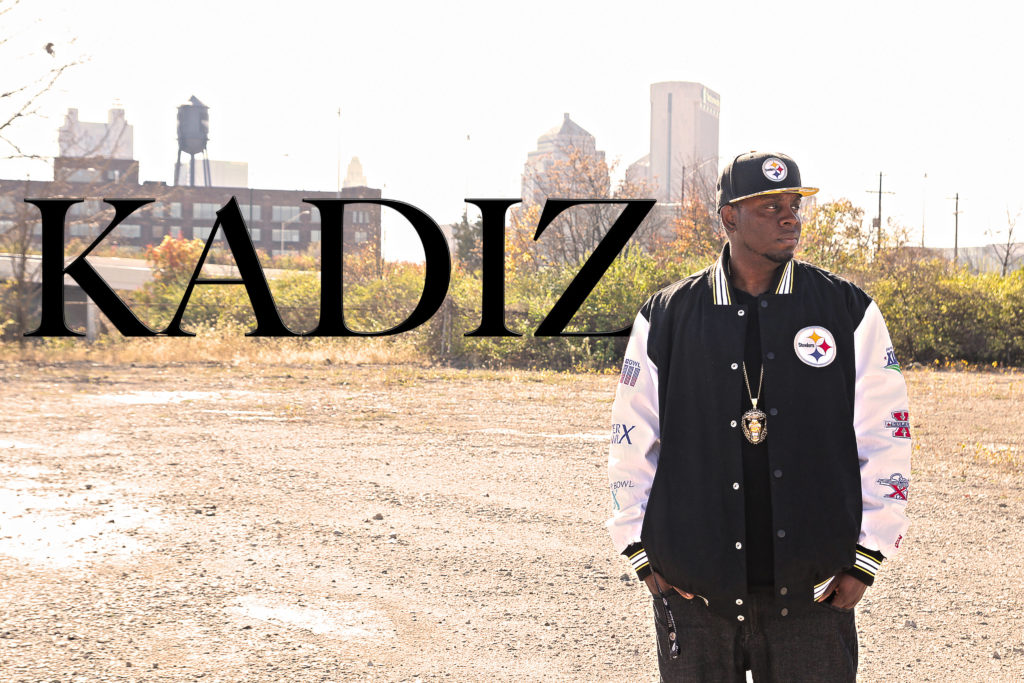 Authenticity rings true with new mixtape from Kadiz
COLUMBUS, OH – If you know nothing else about Ohio-based hip-hop artist Kadiz, know this: he always tells the truth.
It's the trademark of his music and it's what makes him stand out from others in the game today. Fans who follow his music can attest to the fact that every lyric and every story is all authentically him. He never tries to be anything other than reality, and by staying in that lane and staying true to the characteristics that make him who he is, he knows that he'll be able to connect with people through his music every single time.
"I write about everyday things," Kadiz said. "I stray away from what's already out there. I mean, I respect club music and money and flashy things, but I'm more of an everyday person and my music is about everyday things. I'm rapping about love, hate, taking care of children, paying bills, or not paying bills. All of my music is structured around the everyday person. I'm not part of the elite and I can't talk about jewelry or houses or cars or money. I'm doing well, but I'm gonna rap about what I have to do to continue to do well, and hopefully inspire other people to do what they have to do to do well, too."
Born and raised in Columbus, Ohio, Kadiz adopted his stage name from his late grandmother's hometown of Cadiz, Ohio. He's been singing and rapping since he was 7 years old, when he would sing in church choir or community choirs. As he grew older he learned piano and other instruments, and by age 16 he was regularly performing in his community for audiences.
Today Kadiz is ready to release his most recent project, a mixtape he's titled "Hunger for Life." He said it's one of the more mature projects he's put together over the course of his career, and it displays a higher quality and more in-depth style of sound than any of his fans have seen from him to date.
"The idea is that I'm trying to have a more mature view," he said. "And while it does have its moments where you'd want to play it in the club, for the most part it's your Monday-through-Thursday type of album. You can listen to it when life is happening. I'm kind of an emotional writer, and with this I'm writing from a standpoint where I'm in a phase of a relationship that I almost feel like I'm in prison, and I have a hunger to live again. To be free. To breathe."
The debut single from the mixtape is a song called "Fell Into the Trap." It's one of the more upbeat songs from the project, and friends who have already heard it are quick to call it their favorite. It's a song that Kadiz said has the foundation of a great beat, with sound lyrics and a flow that will hook the listener from beginning-to-end.
A music video for the single is currently under development and should be released by the end
of March. To listen to Kadiz's music or to follow him on social media, please visit:
Therealkadiz.com
http://artistecard.com/Kadiz
https://twitter.com/TheRealKadiz
https://www.instagram.com/therealkadiz/
http://www.jango.com/music/Kadiz
https://soundcloud.com/the-real-kadiz
http://www.mtv.com/artists/the-real-kadiz
http://kadiz.bandcamp.com