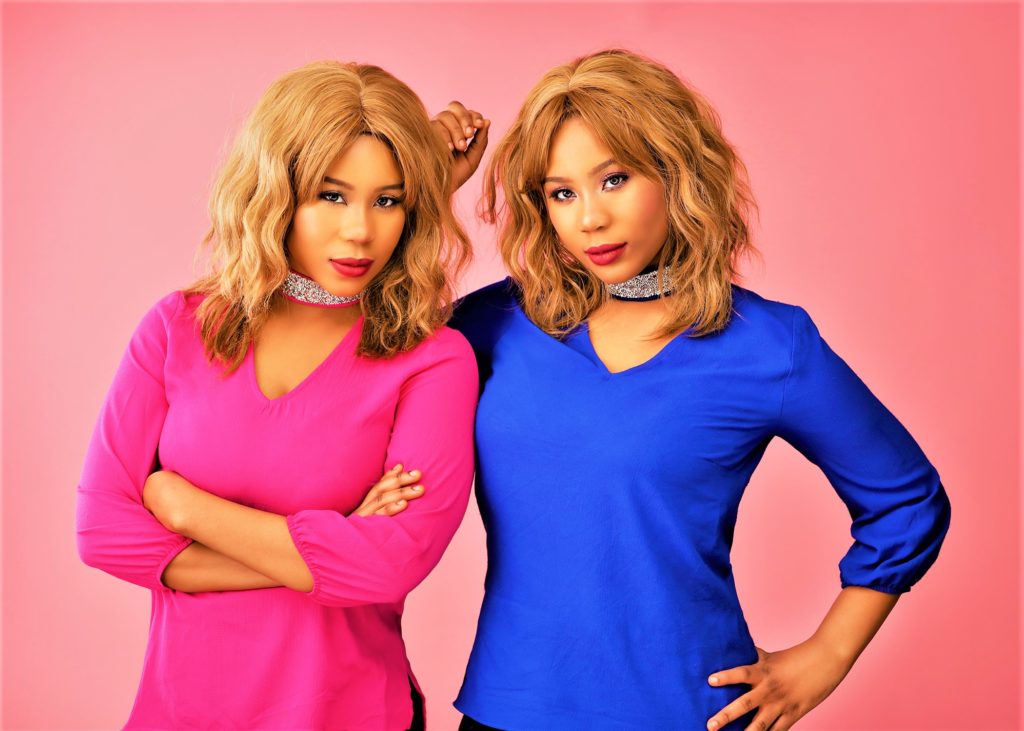 Twin Sisters create power duo of Duplex, launch new
single 'The Way You Are'
McKINNEY, TX – Deborah and Dorcas are twin sisters from Nigeria who have grown up singing together and are today using their vocal talents to take the music industry by storm as the power duo Duplex.
With harmonies perfected over a lifetime of honing the fine-tuned genetics they were born with, the sisters who make up Duplex are delivering a pop-infused sound with a unique flare and style that's unlike any other.
"Our music is purely composed by us and there are no beats out there that are the same as our," said Dorcas. "You've never heard our style of music anywhere else. It's very original and we write it ourselves. It's genuine and it's pure."
The sisters started singing together when they were young growing up in Nigeria, often having to find ways to entertain themselves while their parents were busy. As they got more involved with elementary school, they took advantage of every opportunity to perform. They took classes to train their voices, as well as music theory and instrument classes. By junior high school they were regularly performing together.
At age 13 the twins moved to the U.S. with their parents. The music scene in Nigeria was such that they had always been influenced by some of the great pop icons of the 1980s and 90s, such as Michael Jackson, Lionel Ritchie and Prince. Upon arriving in America, the twins latched onto more modern pop icons and began to develop their own unique sound and style that meshed all of their influences.
The one thing that stands out to them and serves as the ultimate inspiration from other musicians is perseverance and hard work.
"We admire hard work in an artist," Dorcas said. "When an artist is hard working, we admire them more than anything else. For us, growing up in Nigeria, music was our life and we never really listened to anything other than Michael Jackson or Lionel Ritchie. That's when our passion for music started growing – we wanted to be like them when we grew up."
Today, the release of their new single "The Way You Are" is the first step toward realizing that dream. It's a song about learning to let go of the things that hold you back from being successful – whether that be a bad relationship, a job, an addiction, or something else. It's a song about the things that people tend to ignore in society – which is in and of itself the types of themes Duplex likes to explore in its music.
"We want to perceived as people who are here to be there for others whenever they need help," Dorcas said. "We want to be known as musicians who are here to stay as artists. And we want people to perceive us as artists who are original and have important things to say."
To listen to Duplex's music, or to follow them on social media, please visit:
https://twitter.com/deborahaytwins
https://www.instagram.com/dorcas__deborah/ 
https://www.facebook.com/deborah.dorcas.796
https://www.iheart.com/artist/duplex-253828/albums/the-way-you-are-53996015/
https://open.spotify.com/album/7qliYewzqxYgy8vuHakd7I