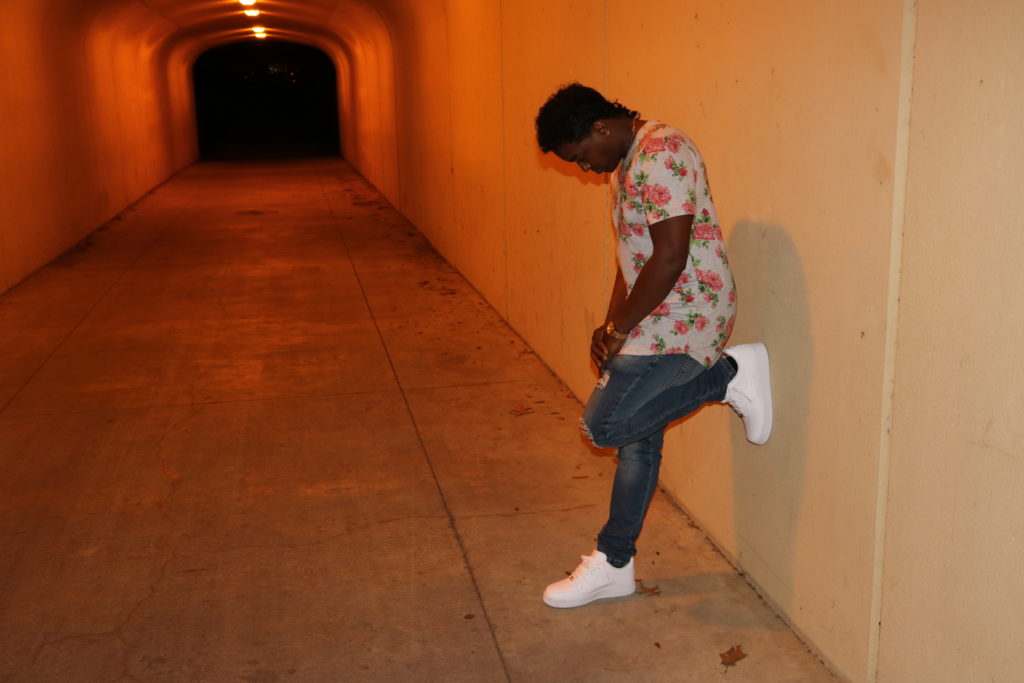 Louisiana Based Singer/Songwriter B. Roy Releases Hot
New EP "Love Story" on March 16
LOS ANGELES, CA – Ever since he could remember, B. Roy has always felt the music run through his veins. Coming from a musically inclined family, the artist remembers how much he admired his grandfather playing the saxophone for Sam Cooke. Both sides of his family were gifted with the ability to bring music to life, which set the tone for B. Roy's future. It began with the artist writing his original lyrics at 7 years old. After moving to Oklahoma City when he was 13, he began heavily dabbling into rap. He always knew one thing was certain, and that was his passion for music.
Currently, the singer is finally at the point now where he's taking music seriously. This was brought on by an unfortunate event through his cousin passing. "My cousin passing made me want to pursue music more. I'm doing music for my cousin because we always wanted to do music together," said B. Roy. In turning a negative life event into something positive by living out his cousin's dream, the artist has pressed forward in his career. Admittedly, B. Roy's writing skills have massively evolved through the hard, endless work he puts into it.
Coming from a small town in Louisiana, B. Roy has set out to accomplish all of his goals on his own. With major hopes to make waves on the Billboard top charts one day, he tries to showcase his vocal abilities on any level he can touch. On March 16, he will be releasing his EP called "Love Story", which his fans are really looking forward to. "In the EP, I'm mostly going to be talking about a rekindled love from the past. The second song is about being in actual love. And the final, third song on the EP will tell the story of real heartache and pain," said B. Roy. The artist truly enjoys writing about life and his own experiences, and wants to ensure that he touches on everything. It's very easy to relate to B. Roy, to say the least.
Like we said before, B. Roy has major goals set for himself. Through everything he puts his mind to, his desire is influence listeners through singing while incorporating some rap music. Make sure to listen to his two singles out right now on Spotify and iTunes: "If U Wanna Ride" and "Good Thang".
Fans are encouraged to follow B. Roy on his social media sites below, so you
don't miss out on the release of his upcoming EP "Love Story"!
https://www.instagram.com/1loyaltybeforeroyalty/
https://twitter.com/BRoyLBR1
https://www.facebook.com/1loyaltybeforeroyalty/
https://soundcloud.com/brodie-roy- 366736028
https://www.youtube.com/channel/UCaZwgVbVBugVVQztJ0fKWGQ/featured?view_as=subscriber