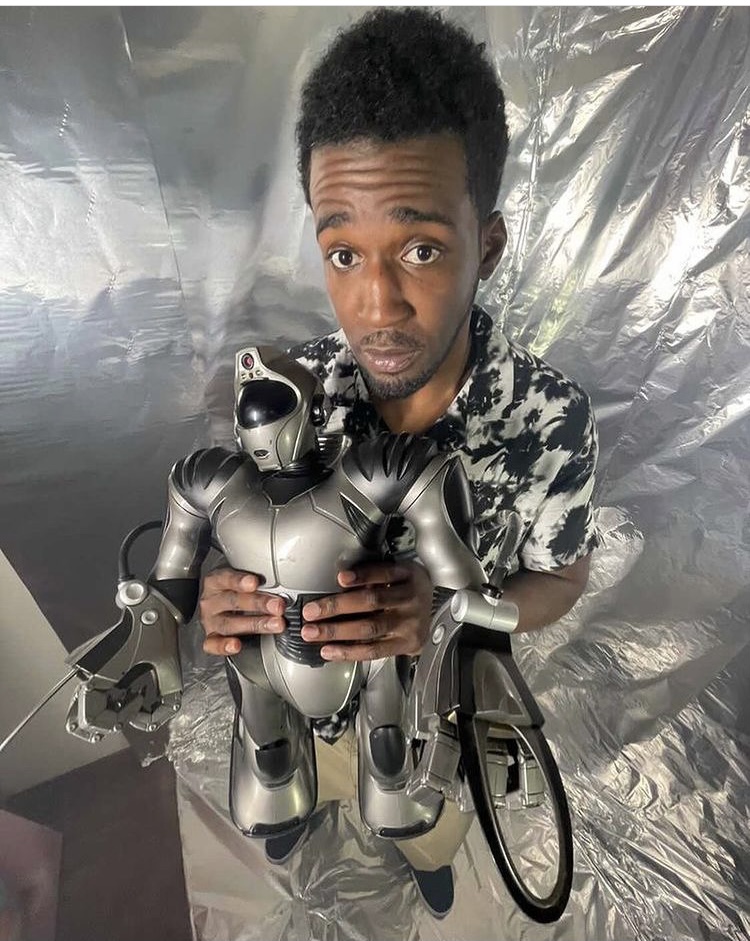 Shaquille Thompson, also known as Robot Highway is an artist, creative and content creator that currently resides in Long Island, New York. His unique talents have allowed him to go viral on TikTok, reaching millions of viewers unexpectedly. The numbers continue to grow daily as he continues to create creative content. "In the next 5 years I completely see myself having over a million followers across all my social media platforms starting from my success on TikTok. I see my business of Robot Highway making from 100,000 Thousand a Year to a Million a year. I also see my sister and I running our family business of Extraordinary Auto. And from the success of my social media and businesses I do see myself getting to pursue my career as an independent Artist on the highest level." says Thompson.
Some of his biggest influences in the hip hop community that Shaquille Thompson is inspired by include Jay Z, Kanye, Nas, Dr Dre, Diddy, Master P, Eminem, Nicki Minaj, Lil wayne, Drake, Kendrick Lamar, and Rick Ross. What he admires most about these individuals, who he considers to be the greatest of all time, is the level they are able to attain throughout their careers.Through the level of phases these influencers have reached within their music and them growing their brand, Shaquelle believes this has helped them to become one of the greatest talents in the world. Overall, Shaquelle's admiration for these influences has helped mold him into the person he is today.
What inspires Shaquelle the most are the people who follow their hearts, dreams and goals. "When people look at my work, I want them to feel inspired to take positive risks and to go out and be their highest selves." says Thompson. Shaquelle really values his creative work and showcases that through the internet. His most recent project includes a 2-song EP called ROBO-BOI that can be found on all platforms. The EP features 2 solo tracks that are both produced by Iboibeats.
You can follow Shaquelle Thompson on Instagram @Robothighway, TikTok @Robothighway, Twitter @Highway_robot and Facebook at Robot Highway.