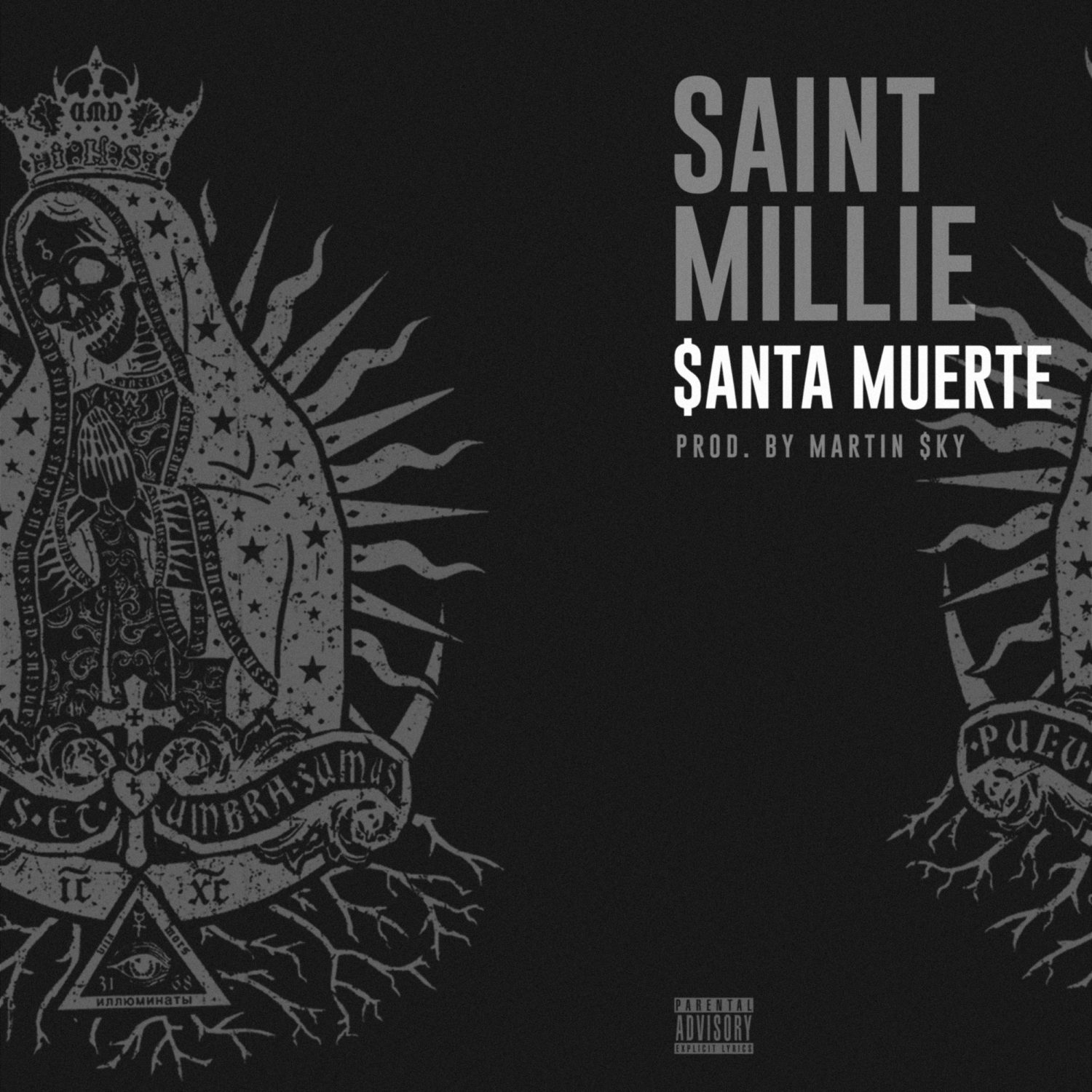 Chicago is stepping out on New York's East Side this Sunday as Westsider Saint Millie brings Adderall Live to the Mercury Lounge. "Adderall" you may recall, was Millie's April 2016 release which Noisey touted as "a high energy, positive influence." Joining Millie on stage for his first NYC headlining gig are bop stars and media favs, Sicko Mobb and a nice selection of natives-on -the-rise in Taj Mahal, Don Mykel and Bizz-E-BlazE.
To celebrate Sunday's libations Saint Millie offers up a musical taste of what the future holds with this new single, "$anta Muerte." The kid's got murda on his mind, metaphorically speaking, and he feels poised to kill any competition. The track comes courtesy of Martin $ky,known for his work with Rockie Fresh (MMG) and Casie Veggies.
"This song is for the new listeners who don't know who Saint Millie is." Millie shares. "It showcases different flows and the kind of wordplay that I feel make me special and different. Just a young, fly dude getting to the money."
Check it out below and if you're out and about on the East Side this Sunday, slide through and look out for Millie and the Sicko Mobb guys in them streets as they will be shooting the video in NY this weekend!
Twitter / Instagram: @saintmillie773