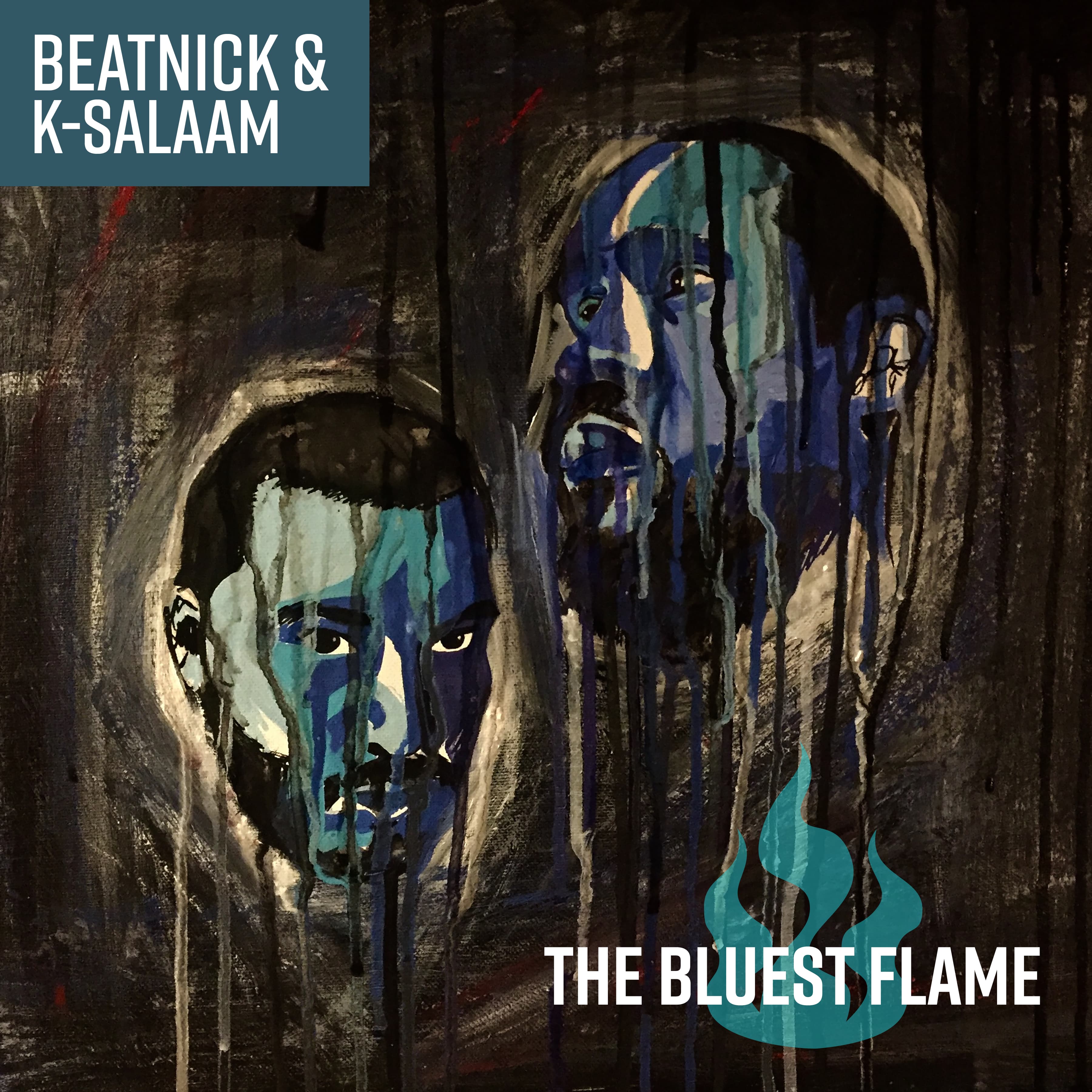 Two of Hip Hop's most prolific producers, Beatnick & K-Salaam, gathered up a smorgasboard of lyrical talent and the result is The Bluest Flame. Notables and frequent collaborators like Tech N9ne. Talib Kweli, Blu, Bun B, Young Buck, Fashawn, Wrekonize and Joell Ortiz bless the board work of these Minnesota natives, complementing one another perfectly, for an album that heads especially will appreciate.
The Bluest Flame is the next to final project that Beatnick & K-Salaam will be dropping together as Beatnick has decided to focus on his career in commercial music production for Asche & Spencer.
As a duo, Beatnick & K-Salaam have an incredible discography with albums featuring a who's who of Hip Hop. Over the years the two have released multiple projects and produced for the likes of Keane, Trey Songz, Bun B, Lil Wayne, Junior Reid, Nas, K'naan, Talib Kweli, Lil Wayne, Yasiin Bey aka Mos Def, Young Buck, Buju Banton, Collie Buddz, Sizzla, Hollywood Undead, Murs, Fashawn, Smif N Wessun, and much more. Moreover, in 2012-2013, Beatnick & K-Salaam did all the Sound Design for Lauryn Hill's live shows / concerts (designed custom made synth sounds and sample patches for the keyboard player, and created custom made drum samples for the drummer.)
Beatnick & K-Salaam have also had their music placed in many TV shows, commercials, movies and video games. Some of their placements include: FIFA 15, NBA Live 15, NCIS: LA, VH1's Hit the Floor, Fox TVs Red Band Society, and most recently the duo did the music scoring for NBC's coverage of the 2016 Olympics in Rio, de Janeiro.
Currently K-Salaam resides in Vancouver where he teaches Music Production at various well- respected institutions, including NYU's Clive Daivs Inst. of Recorded Music, and at Douglas College's Music Technology Dept. in Vancouver, BC (where he also helps to run the program). Wednesday night he was welcomed as a guest DJ at the Pacific Coliseum in Vancouver for the Lauryn Hill / Nas show.
Twitter: @KSalaamBeatnick