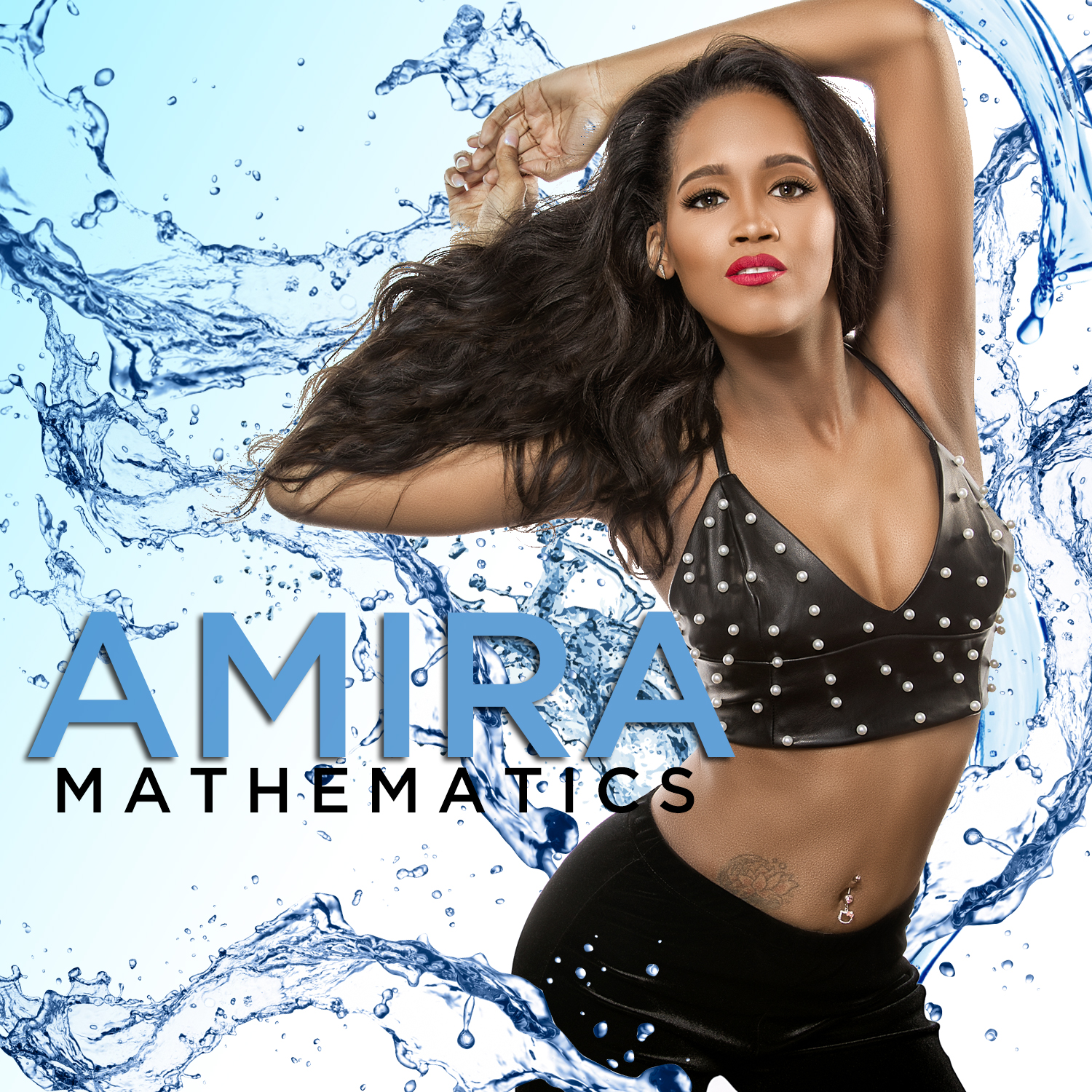 Hot new artist Amira brings sound, style reminiscent of the late Aaliyah
BALTIMORE, MD – All of her life, Amira has looked up to some of music's most noteworthy
divas. To this day, she's quick to point to artists such as Beyoncé, Whitney Houston and Monica,
as well as some rising divas such as Ariana Grande and Tori Kelly. In fact, it's those fast-rising
female artists that she hopes to join one day as one of the world's premier female musicians. As
an up-and- coming independent artist in search of her first big deal, she is well on her way.
Her most recent single, "Mathematics," is the next step on her way to achieving that dream.
The pop-infused, mid-tempo song features lyrics that deal with a relationship breakup. It
follows Amira on a journey that starts with wanting her lover to understand how much she
loves him, to saying that it isn't for her, to eventually backing out of the relationship.
"The music video follows the story from the song," she said. "I start off venting to a friend
because I think my boyfriend is cheating on me. I'm hurt and I don't know what to do about it.
As the video progresses, you see me kind of begging him to see me and that I want to be there
for him. I'm genuine in my feelings, but as the video progresses I can see that this is a
relationship that is not for me. At the end I walk away from camera with my hands in the air
because I'm done."
Fans who watch the video will immediately be struck by the similarity Amira shares with the
late Aaliyah. Her sound and style are also reminiscent of the late pop icon, with a young, sweet
and innocent look that combines with powerhouse vocals and a supreme confidence that
makes it nearly impossible not to pay attention to what she has to say.
"I just want to be somebody who is relatable," she said. "A lot of celebrities are well known, but
not relatable. Most everyday girls can't relate to the lifestyle they're going through. I want to
change that, if I can. I want to be the artist that some girl in high school could hear and
immediately get what I'm saying. I'm not just somebody on TV – I'm more than that. Even the
celebrities or singers that I look up to, I can't say that I relate to what they're doing or what
they're going through. Their lives seem so different from mine. I want to be more relatable and
fill that space."
"Mathematics" is the first single off an EP that Amira said she hopes to drop later this year. In
the meantime, fans can check out her music or follow her on social media by visiting:
https://twitter.com/AmirasMuzic
https://www.facebook.com/AmirasMuzic/
https://www.instagram.com/amirasmuzic/
https://soundcloud.com/amirasmuzic
www.Reverbnation.com/AmiraMuzic
SnapChat: @AlwayzAmira